Your own Creation Care activity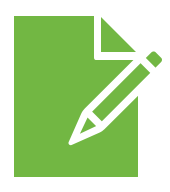 DESIGN YOUR ACTIVITY (in your workbook)
Imagine a pastoral activity for Creation that you want to organize in the coming months.
BEFORE
How will you prepare? (e.g., authorizations, room rentals, sponsors, advertising, purchasing, volunteer recruitment)
ACTIVITY
Launch (with role-play or skit or song) and a passage from the Bible
Clear explanations
Facilitate to help participants "build something".
Conclusion and acknowledgements
AFTER
Evaluate this activity. Ask for feedback.
(e.g. on-site form, email survey, a few quotes)
Complete and Continue