Go further...
Notebook
At the beginning of the course you were asked to write down the biblical passages with ecological values you already knew. Find these notes and compare them with all the biblical passages and stories that were presented to you during this course. Some were explicitly ecological passages (e.g. Gen 2:15 "till and keep"), but also allegories (e.g. Jn 9:1-12 "healing of the blind man") as well as the grey text with an ecocritical interpretation (e.g. Mk 11:12-21 "barren fig tree).
At the end of this course, are you ready to answer someone who tells you that "The Bible doesn't say anything about the environment"?
Share around you!
Please share this image on social media so that others can discover the Green Pages of the Bible, and so that more Christians will take care of the environment which is God's Creation.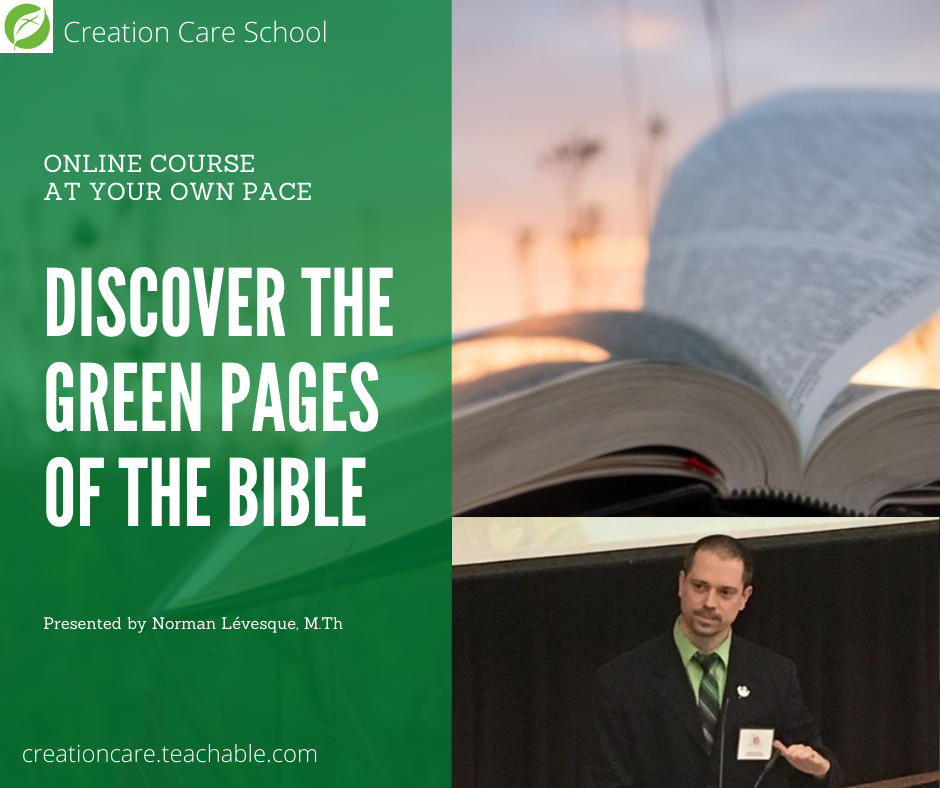 Complete and Continue